Hi Everyone!
I just want to let all of you know I have a new badge in the left column, I have been asked to be a Guest Designer on
Cricut FANatics Blog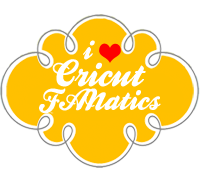 I will be posting on that blog on the 20th of every month starting March 20th in just a few days. If you have not been there please visit, there are so many very creative designers there and I am proud to be a part of it. There are lots of great projects and so much more there.
I hope you join me on the 20th of every month at
Cricut FANatics Blog
This month on the 20th I will be showing a project I have been working on for a few days. It took me 3 hours to design in Cricut Craft Room and I will be sharing the cut file with you so you can recreate it. This will also be my entry in the Cricut Southwest Contest.