Hi Everyone, first I want to tell you about the Mothers Day blog hop tomorrow Friday May11,2012. It is really going to be a good one and you can get blog candy from me and some of the others in the hop. I will be givng away a Cricut Cartridge and more, if you want to see a sneek peek of the candy watch the video below. The Hop is hosted by
*PinkE: Creations By PinkE @
http://simplypinke.blogspot.com
this is where the hop will start. There is a lot of great talent on the hop, so check it out Friday.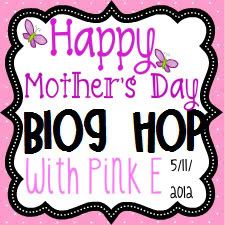 I also wanted to share my Cricut Circle calling cards. These are cards you swap at crops or circle meetups. I don't have any planned but wanted to be ready. The cards are useally 3x3" so here are some pictures of mine on the back it will have my blog address, email, house address and cell number. I could not decide on what embossing folder to use so I did different ones. What do you think?
Ok now on to the shopping haul! Oh Wait!! I just got an email from Cricut.
do you know what these are??
They are on sale so I jumped right over to cricut.com and bought new purple end caps for my AE2. I have wanted them from the first day they came out but waited for a sale. Woohoo I'm so excited! they are on sale for $19.99 and with being a Circle annual member I get them for $17.99 and free shipping.
Here is the
link
to the page if you are interested.
In the email they also say the Tag Bags, Boxes and More 1 Digital cart is on sale for $19.99 so I looked for that and found it is not marked on sale, but as soon as they fix this I will buy it. Here is a
link
to that just incase they fix it.
Ok here is the video with the Blog Candy and Shopping Haul. Check back in a few days I have a Big Cricut Cartridge shopping haul coming.